Brainfuse JobNow/VetNow

Covers all aspects of job hunting, special assistance to Vets and an Adult Learning Center (includes citizenship test help)
Digital Learn

Use a computer to do almost anything! Learn in English or in Spanish!
Brainfuse HelpNow

HelpNow is a tutoring and homework help resource to assist learners of all ages.
Mango Languages

Choose from over 70 world languages on desktop or mobile, from anywhere, at any time.
Southeast Iowa Digital Archive

SEI Digital Archive is a newspaper archive for all of Washington County and surrounding areas.
NoveList Plus

NoveList Plus is a database of reading recommendations.
Ancestry.com

Ancestry is a genealogical resource. [Available only at the Library]
Heritage Quest

Heritage Quest is a genealogical resource.
Foundation Directory

Foundation Directory Online assists in finding grants and non-profit funders.
Southeast Iowa Union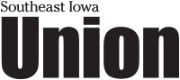 Southeast Iowa Union is a digital version of the newpaper. [Available only at the Library]
OCLC FirstSearch

FirstSearch assists in finding articles, books, etc. for research.