Brainfuse JobNow/VetNow

JobNow/VetNow is a career assistance resource that covers all aspects of job hunting.
Brainfuse HelpNow

HelpNow is a tutoring and homework help resource to assist patrons of all ages.
Digital Learn

Use a computer to do almost anything!
NoveList Plus

NoveList Plus is a database of reading recommendations.
Ancestry.com

Ancestry is a genealogical resource. [Available only at the Library]
Heritage Quest

Heritage Quest is a genealogical resource.
Southeast Iowa Digital Archive

SEI Digital Archive is a newspaper archive for all of Washington County and surrounding areas.
Southeast Iowa Union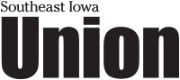 Southeast Iowa Union is a digital version of the newpaper. [Available only at the Library]
Newspaper Archive

One of the world's largest newspaper archives.
Foundation Directory

Foundation Directory Online assists in finding grants and non-profit funders.
OCLC FirstSearch

FirstSearch assists in finding articles, books, etc. for research.